Standardized physical lab inspections
Facility, personnel and processes evaluation
---
VERIF.i® is an on-site pre-assessments program designed to save you time, money and resources by allowing prospective and existing customers to proactively evaluate your organization to reduce risk and demonstrate capabilities that differentiate you within the market.
On-site assessments are expensive, resource intensive and time consuming for customers and suppliers. Scientist.com developed VERIF.i® to provide a new approach to supplier assessments that helps both sides of the market. Independent 3rd-party auditors use a subject matter specific standardized checklist to confirm that a supplier's facilities, processes and systems meet a customer's research and regulatory requirements. As a supplier, the pre-assessments demonstrate your quality and capabilities, enabling you to differentiate yourself from your competitors. The pre-assessments help customers select suppliers in an accelerated manner with more confidence and less risk.
What are the benefits?
Researchers
---
Efficient
Save time, cost and resources on audits
Objective
3rd-party assessments conducted by trained, external auditors
Increase due diligence
Reduce risk by pre-assessing suppliers
Increase visibility
Centralized report accessible for review
Streamlined
Instantly source from suppliers with pre-established finance & legal
Suppliers
---
Efficient
Save time, cost and resources on audits
Standardized
A single set of criteria that spans across all clients
Objective
3rd-party assessments conducted by auditors trained, external auditors
Increase sales
Give customers confidence & insights into your capabilities
Increase quality
Identify potential process improvements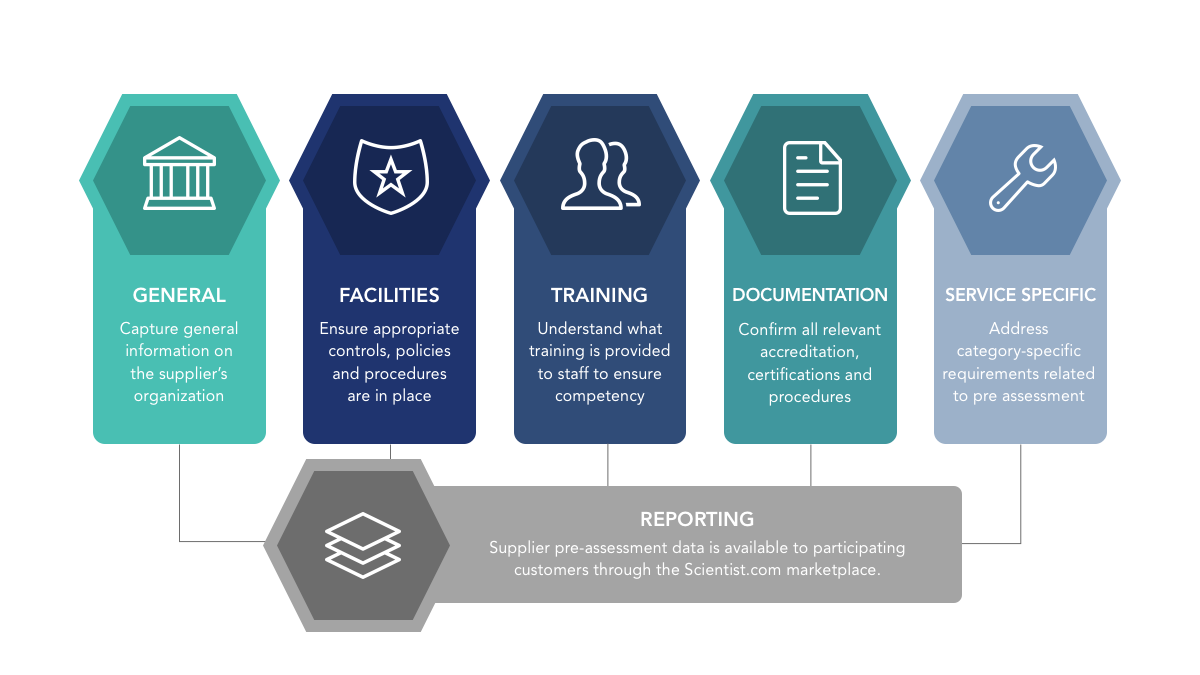 Best in class compliance solution
Keep the industry moving forward
---
In 2017, Scientist.com launched an award-winning compliance platform called COMPLi® to reduce the risks of sourcing regulated services. The COMPLi® framework minimizes risk through a comprehensive and proprietary due diligence process conducted on all suppliers of regulated services.
VERIF.i® is an expansion of Scientist.com's COMPLi® program. It enables suppliers to differentiate themselves from their peers while enabling customers to gain valuable, unbiased insight into supplier's facilities, personnel and processes. VERIF.i® is an extension of our existing written technical diligence, the results of which are available on the platform. The VERIF.i® program currently supports animal welfare, human biological sample and chemistry, manufacturing and control onsite pre-assessments, but it will be expanding into additional regulated service areas in the near future.
Contact us to learn more